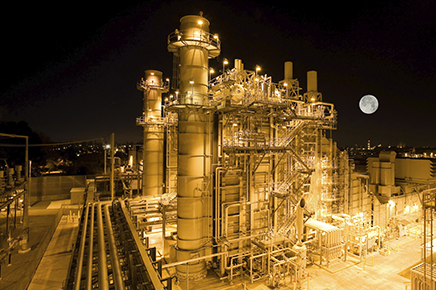 Environmental problems are increasing rapidly and decarbonization has become a must to prevent worse problems. NG is a clean and safe energy source for present and future. And LNG is rapidly consolidating as a feasible alternative to Oil as transportation fuel:
Trucks and buses: a simple conversion is possible. Technology has already matured and detonation problems because of big deposits came off.
Trains: first LNG train pilot started testing last month in Spain under a R&D program within the UE. A 40 km journey through Asturias was the place selected. A new LNG tank facility at the starting point of the railway was built. LNG will be provided by trucks from Reganosa LNG plant in A Coruña.
Airplanes: almost the 5% of CO2 emissions worldwide comes from aircrafts. Some ideas are underlying but no prototype has been started.
Vessels: almost the 5% of CO2 emissions worldwide comes from Vessels. Because of this, UE has published a new Regulation stating that main ports must have LNG bunkering capabilities by 2020 and all across Europe by 2025. This enables fuel switching sooner than expected for merchant and cargo vessels.
But all that glitters is not gold. LNG has an intrinsic problem based on its low temperature storage. As it is in contact with other components at atmospheric temperature, it naturally boils. Because of this, the better quality fraction goes to gas and the worse part remains as a liquid. This makes LNG aging along the time (10 days is enough for a 50% of quality reduction). The fraction that it is evaporated from the original liquid it is called boil-off and frequently it is pumped as fuel in LNG Cargos or cool-down again to maintain LNG quality during the voyage.
Looking for some references of boil-off, we found there is no scientific article or paper able to quantify this loss. However, LNG cargos must estimate it prior to charge to calculate final price and quality. Typically, the sector estimates as a 3-5% of loss along the voyage, but it is different based on the route (warm or cold latitudes), distance, vessel type, voyage speed and original gas quality.
Based on our experience with our customers, everis has developed a simulation model to forecast the boil-off parameters (quantity and final gas quality) based on these main parameters:
3 world zones (warm, cool and cold areas) based on the origin and destination of the voyage.
Distance travelled in days, differentiating between short (<10 days), middle (10 < days < 20) and long voyages (>20 days) proving that the behaviour is different for each period.
Current membrane vessels have less heat transfer than previous ones. It is that way because the majority of the area is under water.
The consumption of boil-off increases exponentially with speed. Ranges between 15-20 knots remain under control. Over 20 knots the fuel rate gets out of control. It is necessary to enforce boil-off to supply extra volumes of natural gas.
NG Origin is a key factor on fraction and quality of boil-off. The better the natural gas quality is the faster quality decreases.
The model enables our customers:
To estimate the LNG needed for fueling the vessel and that must be assumed as a cargo loss.
To forecast the quality at destination and assure compatibility with Terminal operator and inspections.
To quantify the break-even between a demurrage and fuel consumption to support decisions.
To improve route definition and statements to vessel captain to avoid (if possible) warm areas.
To simulate final quantity of discharge and calculate selling price according.